Nationally Recognized Christian Marriage Mentor Patsy Rae Dawson Reaches Two Amazon Best Seller Lists with Her Brand-New Book "Faith into Abundance"
Faith into Abundance featuring Patsy Rae Dawson hits Number One on the Amazon.com Best Sellers List.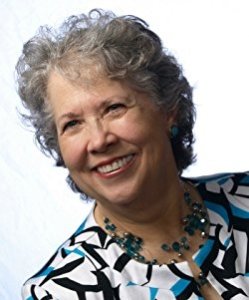 One of the nation's top experts on leading a loving & long term Christian marriage, Patsy Rae Dawson, hit #1 on two Amazon.com Best Seller Lists for the recent release of Faith into Abundance – 30 Stories of Faith From Successful Christian Entrepreneurs. On the day it was released, it climbed all the way to Number One in the Christian Business & Professional Growth category as well as the Christian Leadership category.
Faith into Abundance is a compilation of true life inspirational stories from Christian entrepreneurs who overcame life's challenges, remained faithful through hard times, and were eventually blessed with great abundance.
Dawson's insight into successful marriages has led her to mentor and counsel husbands and wives for over 40 years on the joys of soulmating, the beautiful sexual teachings of the Song of Solomon, and the complex issues of difficult marriages.
In response to reaching number one, she said "I am deeply honored to have been chosen to share my own story of 'The Day I Lost My Sense of Smell', when at age 7, witnessing a family tragedy changed my life forever. I did not begin to get my sense of smell back until age 66. God is truly amazing in the way He uses the misfortunes of life to refine us and turn us into better servants for His purposes."
Dawson has made headlines quite a bit recently, most notably for her ability to help husbands & wives realize the power of their unique personal bond. By helping them figure out this bond, she's instilled in them a confidence that they can recapture the spark that first attracted them to each other when they first fell in love.
It's most likely for this reason that many people nationwide consider her the most real and relevant marriage mentor in touch with the Christian marketplace today.
To learn more about Patsy Rae Dawson visit http://patsyraedawson.com/
Faith Into Abundance is available in Paperback and on Kindle at http://www.amazon.com
Media Contact
Contact Person: Stacy Tigh
Email: [email protected]
Phone: (619) 540-7960
Country: United States
Website: https://www.linkedin.com/in/stacy-tigh-67314797